The sun is shining, the birds are singing; I can ALMOST feel that first warm spring day.  Why is it that even though spring is only a month away it feels so much further?!  Well here at JRP we are ready for the smell of flowers in the air and warm sunshine on our face.  Another thing we're ready for?  The spring shooting season.  We've been cooped up way too long!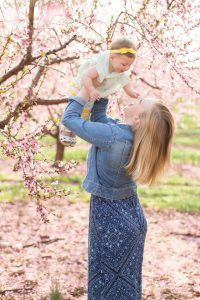 I couldn't think of a better way to kick off the spring season than ushering it in with all things feminine: blooming pink peach trees and our motherhood sessions.  These sessions are so near to my heart.  There is something so incredibly special and unique about a mother's bond with her children and we want to capture that for our mamas so they can have it for all of time.  It's a time for you to laugh, play, and love on your kiddos and I get to capture all the little details for you.
Motherhood can be beautiful, but it can also be hard.  Lets document that season you're in.
I am so excited to be INCLUDING a 10 page matted folio for all our moms.  If you're like me, then you can become slightly overwhelmed with the digital noise of too many photos.  So my goal is to simplify this process for you so you walk away from your motherhood session with a beautiful, tangible product to enjoy now and for many, many years to come.  This is a keepsake of your motherhood.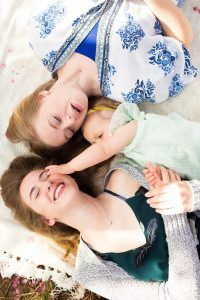 As with all our special events, the sessions will be offered to our email list first and any remaining spots will be open to the public.  If you're interested in this session or future ones, please feel free to contact us and grab a spot on our list.
What are moms are saying from last year's session:
"Put me on the list, my motherhood session last year was my all time favorite thing ever!!" – Jamie F.

"Seriously, my motherhood photos from last year are still my favorite ones of all time." – Brittany D.

"I love mine!" – Mariah M.